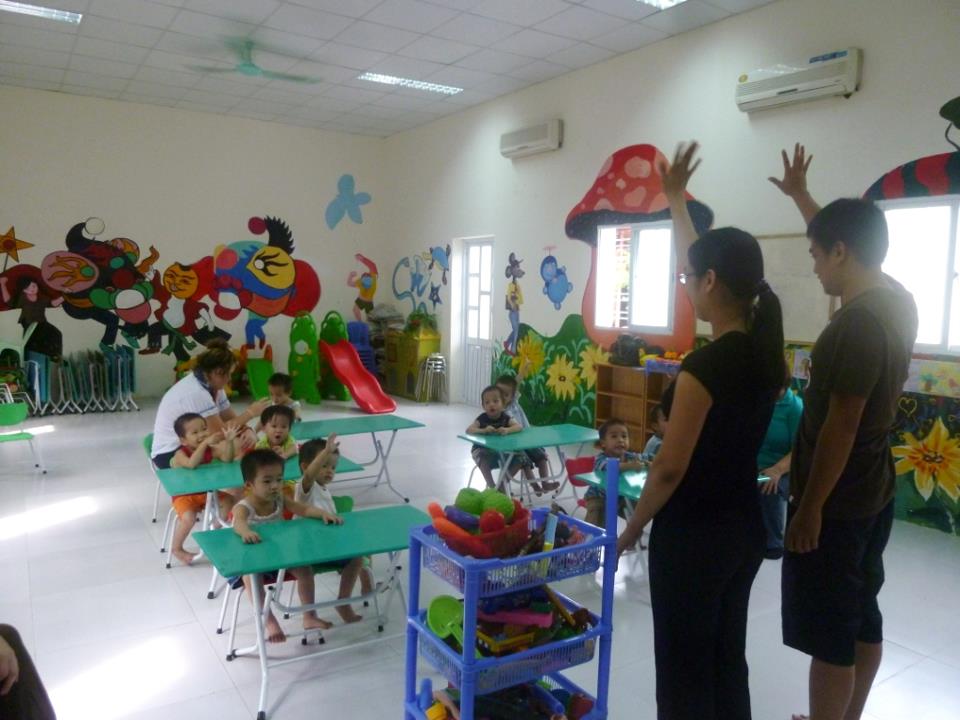 Phuc Tue Center and Bode Long Bien
As a volunteer teacher, depending on your skills and interests, you are also welcome to teach other subjects. You could find yourself teaching math, science, geography, and more. Many volunteers choose to help out with extra-curricular activities like sports, drama, or music lessons as well. Usually, volunteers will teach English or French at a local Vietnamese educational institution, ranging from kindergarten to tertiary level. They play an important role in the classroom, as many Vietnamese schools lack teachers with sufficient English or French skills to teach the students' beyond basic writing and speaking skills. Volunteers help improve the children's vocabulary, pronunciation, listening, and speaking skills; assist local teachers in managing their classes; and organize games and other activities in the classroom. Working hours will vary depending on school placement and will average around three to six hours per day. Please note, volunteers do not need any qualifications or previous teaching experience to participate in this kind of project; however, certain placements may require previous teaching experience.
In addition to the normal work at local schools, volunteers are welcome to join French or English communication classes for local children and students that we organize once or twice a year (usually during the Summer). Through this project, volunteers can learn and develop teaching skills through working independently, making lesson plans, and creating their own classroom activities.