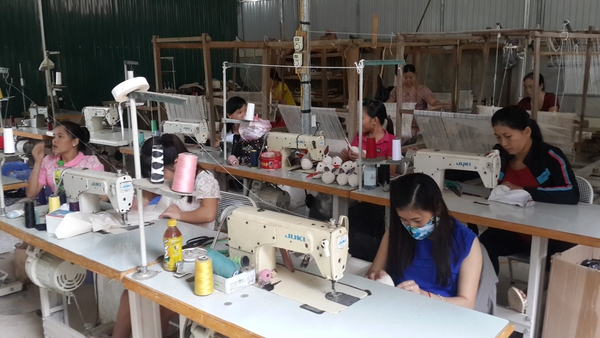 Community development project in is very broaden in general, with VVCD, we are a small organisation, therefore we could not cope with large projects, we mainly concentrate on minor community projects that work well for small communities in poor rural area such as several districts in Ha tinh province and other minorities and mountains areas in Lao Cai Province, etc. Depending on volunteers' interests and experience, volunteers' work is varied, they can expect to get involved in some of the following areas: Mai Chau, Hoa Binh

Educating local people using fresh water, installing drilling well so that they can have clean water instead of using surface water taken from dam, river, or pool

Setting up a small library as a gathering place for local community and calling for book donations so that elderly people and children have a place to relax and reading to get more useful and helpful information for their daily life

Helping to repaint a classroom or, building a bathroom or toilet for local public use

Training local staff and people within the

community

Conducting research, gathering data, and writing reports

Supporting self-help groups in vulnerable

communities

Administration, including proof reading and editing documents

Marketing – keeping the website up to date, uploading photos of activities, editing newsletters, making flyers and brochures, organizing events

Raising awareness

Teaching some English to local staff and the local

c
Also please note that in order to do this program, volunteers should stay for a minimum of 4 weeks, must be at least 20 years or older, and already have some experience in the field they wish to work—this can either be university studies (a degree is not necessary) or relevant working experience. Volunteers on this program also need to have a good command of English, should have a laptop for work and may have some good hand tools for minor handy work.
Our projects for individual program: